Do monkeys have a sense of rhythm? Can artificial intelligence be prejudiced? And what can 17th century water management teach us about sustainable building? This is a selection from the many questions with which the researchers from the Humanities Labs are preoccupied.
Humanities scholars are increasingly using innovative methods and techniques in their research – from eye-tracking to network analyses, artificial intelligence and 3D models. This requires a powerful infrastructure that facilitates innovative research and fosters cross-pollination between different fields of study, according to Faculty research director Irene Zwiep. 'This combination of labs, in the heart of the city, is more than the sum of its parts. By exchanging research questions, methods and techniques, through conversations between colleagues, and by sharing the programming and infrastructure, the labs can learn and innovate together.'
Connection leads to new insights
Humanities Labs will become a leading centre of expertise for fundamental experimentation and research-intensive education, with lots of room for collaboration with partners from the arts, culture, and social and private sectors. All these connections will provide new insights and perspectives, which are indispensable when searching for solutions to contemporary challenges. Zwiep: 'Issues surrounding connection and citizenship, inequality and malleability, the guilt of the past, freedom in times of datafication, deep fake & zero trust, and the gap between farmers and citizens; all of which require a humanities perspective.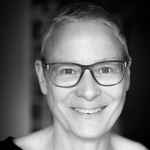 This combination of labs, in the heart of the city, is more than the sum of its parts. Irene Zwiep, research director Faculty of Humanities
Innovative methods
The seven different labs – CREATE, 4D Research Lab, Digital Methods Initiative, Music Lab, SignLab, Speech Lab and Conservation and Restoration Labs – make use of innovative methods when searching for answers to their research questions.
The researchers from the SignLab, for example, use artificial intelligence to understand the communicative power of hand gestures and facial expressions in sign languages. The 4D Research Lab launches drones in order to trace archaeological remains and creates 3D reconstructions in order to preserve the value thereof, and the researchers from the Digital Methods Initiative use, among other things, network analyses to gain insight into social and political internet culture and practice.
Festive opening
On Thursday 17 November, Humanities Labs was festively opened. Interested parties were able to take a glimpse into the different labs, and a drone took a unique group photo of the attendees in the courtyard of the Bushuis.