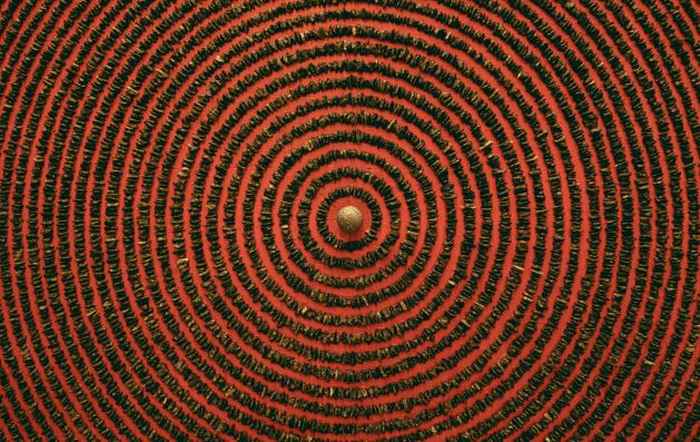 Organizers: Toni Pape, Daniël de Zeeuw and Sofie Njålsdatter Johannessen
Our "Loop" seminar continues in 2023/2024. Sign up to receive information on our meeting on 22 September 2023 by e-mail!
"Was that life? Well then! Once more!"
Nietzsche, Thus Spoke Zarathustra
This research seminar will explore the aesthetic and conceptual figure of the loop. Many recent audiovisual media deploy circular or cyclical movements as a guiding principle. Oftentimes the aesthetic project of such media is to either "break the loop" (as in the Netflix series Dark or the video game Deathloop) or to "close the cycle" (as in the Horizon game series). These approaches may in fact be two sides of the same coin: achieving a more sustainable mode of existence first requires the overcoming of destructive, habitual cycles.
While these kinds of time loops have served as a narrative technique in older titles such as Groundhog Day, this seminar tests the hypothesis that more recent mediatic engagements with loops and cycles have both a different genealogy and a different aesthetic function than earlier examples. We propose that, on the one hand, recent loop aesthetics are thoroughly informed by the cybernetic logic of digital media and their implicit orientation toward control/optimization, as evidenced in video games' many gameplay and progression loops. Thus the seminar will engage with cybernetic theories to better understand these loop media. On the other hand, the aesthetic and narrative emphasis on breaking loops and closing cycles is often used to motivate critiques of unsustainable habits and the harmful runaway effects of extractive cycles. Overall, then, we suggest that the recursive media aesthetics reflect and help us think through our moment of compounding ecological crises, cybernetic technologies, and widespread disillusionment toward existing institutions.
To establish the critical potential of the loop figure, the seminar will connect the following research fields and methods: figural aesthetics, philosophies of time, second-order cybernetic theories, and ecological thinking. The media we intend to study in upcoming sessions include film, television, video games, music, and urban environments.
Date and time:
The first session of Autumn 2023 will take place on September 22 at 3-6pm (BG1, 0.16).
To sign up for the seminar, please provide your name and e-mail address in this brief form: https://forms.office.com/r/QUFDdGuZr8
Access to the readings will be provided by e-mail two weeks before the meetings.